Medea Benjamin & Nicolas J.S. Davies

wrote:"The US and its allies have dropped over 337,000 bombs and missiles on other countries over the last 20 years — an average of 46 per day. Enough."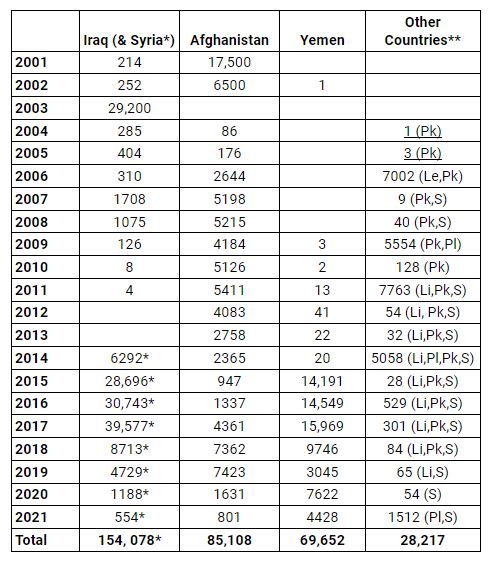 Numbers of bombs and missiles dropped on other countries by the United States and its allies since 2001. Grand total = 337,055 bombs and missiles. **Other Countries: Lebanon, Libya, Pakistan, Palestine, Somalia.
American diplomacy at it's finest, if we can't own it nobody can. Extraordinary ordnance used nearly exclusively on ordinary citizens.